---
Kooomo Updates: Search Improvements Google Shopping Feeds, & Multiple VAT Zones


Well, our trusty team of in-house developers have just wrapped up another sprint, which (you've guessed it!) means that there's a brand new release of updates to the Kooomo digital commerce platform that you should know about!


Data Capture & User Registration
There's nothing more frustrating than when you're filling out a registration form on a website, but something happens whereby the page reloads, and your information has been wiped, meaning you have to start all over again (if you don't abandon the process altogether that is!)

Now, all registration forms within the Kooomo platform are set to capture data if a page is reloaded in the event that registration fails, so no information is lost and the user can carry on where they left off. This not only provides a better overall user experience for customers but also dramatically reduces the risk of registration abandonment.
Search Configuration

We've launched a new panel in the Settings tab of the Kooomo platform, whereby users can configure how search works on their online stores.

Now, users can set specific search operators (such as 'AND' 'OR') to determine how users can search within their sites. For example, setting the search operator 'AND' means that when a user searches for 'green blouse', it will only show results that contain both words.

Merchants can also switch the specific areas of their online store that they would like to serve search results from on and off – e.g. Categories, Short Descriptions, Long Descriptions, etc. Being able to configure and customise your search terms means that users are better equipped to steer the customer journey according to their needs.
Out of Stock Products in Google Feeds
Merchants who are using Kooomo's built-in
Google Shopping features
now have the option of running specific scripts to automatically disable out-of-stock products from appearing in Google Shopping feeds. What's more, is that this can be done for each individual ad group, so if you have campaigns set in multiple regions and want to display out of stock products in some markets, and not in others. All of this can be configured directly within the platform, ensuring that you are getting the most value out of your campaigns.
Invoice by VAT Zones
With
e-invoicing regulations
becoming more and more prevalent for merchants, it's so important to ensure that you're managing your invoices correctly.
As it's often necessary to have a registered VAT number for the zone that you're trading in, oftentimes businesses will outsource this part of the business to a third party and manage invoicing in their home country themselves. Therefore, multiple VAT zones need to be configured to the specific organisation that's managing invoicing.
Within the Kooomo platform, merchants can now configure invoicing per each specific zone, which automatically pulls in all relevant information ( e.g. registration numbers, sequence of invoices per region) into all invoices for each country/territory.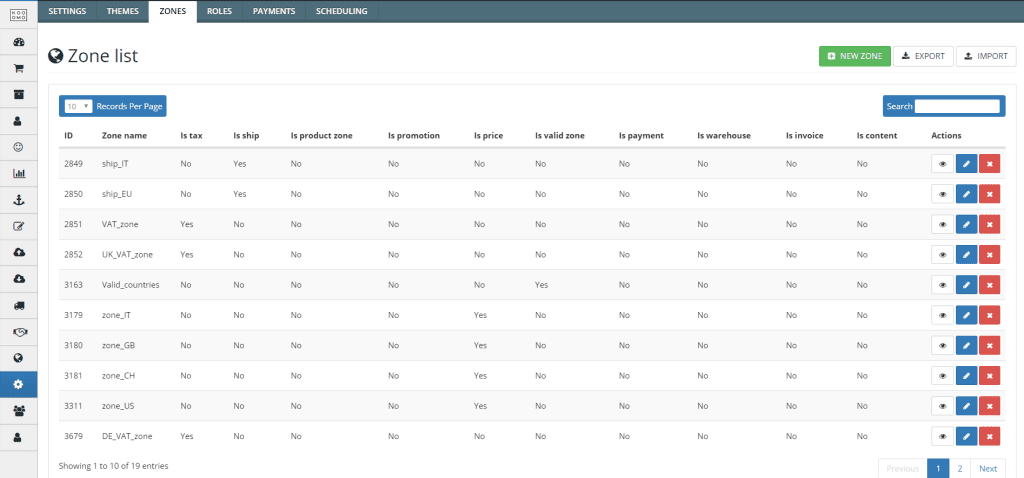 Missed any of our platform update posts? Remember, if you have any questions about the platform, or if you're brand new here and want to organise a free, personalised consultation for your online store with a member of our team, we'd be happy to help – just
click here!
---

Posted by: kooomo