---
Cloud Commerce – Everything you need to know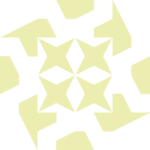 Nowadays, the term ''cloud'' is being used as a definition of something modern with advanced online abilities, and it's used everywhere. In the simplest terms, it means storing and accessing data and programs over the web as opposed to your computer's hard drive. This makes it accessible from multiple locations, through multiple devices and improves business ability and agility greatly. According to Gartner, ''Enterprise adoption of public cloud is growing to the point that with public cloud infrastructure comes increased business agility, a broader geographic and scalability.''
What exactly is "The Cloud?"
When you ask different people in different departments the same question "What is cloud commerce?", you will get different answers and one of the reasons is that software engineers are using the term in all sorts of phrases.

But in the simplest terms, cloud computing means storing and accessing data and programs over the Internet instead of your computer's hard drive. The cloud is just a metaphor for the Internet.
But why migrate to cloud commerce?
Business Agility: One of the most common reasons to migrate to cloud commerce is to speed up development time and to boost agility. In sticking to historic methods, it can take up to several weeks or months for updates to take place. On the other hand, using "the cloud" means updates can be uploaded and take effect almost instantly. This empowers lean and agile software development which means your store is always up to date and quick to adapt to change.

Speed of updates: When a new feature becomes available, or a new regulation in international trading is issued, your eCommerce store needs to be quick off the mark and adopt these updates as soon as possible. The ability to get updates from a single place is invaluable.

Kooomo provides these updates in record time through "Update Sprints" which take place every 3 weeks and are a part of the regular service. It will not disrupt your business in any way, and the updates will be delivered smoothly and without any hassle from your side.

Performance and Scalability: Cloud Computing enables an eCommerce store to cater to the changing demand and scenarios of the ever-changing market. It allows you to upscale or downscale your services according to the demand, traffic, and seasonal spikes that come with any store. The Cloud provides the scalable architecture your business needs to grow and adapt with the market and shifts in demand.

Kooomo is specially designed for eCommerce platforms to provide a great deal of scalability and performance and with the updates we previously spoke of being made every 3 weeks it ensures everything is up to date at all times.

Cost Reduction: Developing a serious online store is always followed by high investments in the development team. The first design often has to be improved due to the change in regulations (and this happens quite often), so the costs of running a standalone eCommerce store are constantly increasing over time.

Migrating to a cloud-based software such as Kooomo is a long term cost-saving strategy. It means as your business grows and scales there is no need for investment in hardware or software infrastructure. With cloud computing, the costs of developing and maintaining IT infrastructure are cut right down also resulting in a win-win across the board.

One-time payment: Kooomo does not require any additional funding on a monthly or yearly basis. The license you obtain when you start your online business with us is perpetual and all maintenance and support expenses are provided via a small percentage of the gross trade you make. This essentially means we are invested in the success of your store and will help you along the way. It's why each store is provided an account manager who ensures smooth sailing at all times.

Cloud Services: Cloud-based architectures are disaster tolerant. This means in the event of security threats or catastrophic data loses a cloud-based platform can save the business from data loss and helps to overcome the disaster and resume business in a streamlined way. It keeps data secure, backed up and easily accessible which in this day and age is vital to sustainability and business growth in a rapidly changing environment.
Conclusion:
According to
marketsandmarkets.com
, it is predicted that the global market for cloud equipment will reach $623.3 billion by 2023. Cloud services are making it possible for eCommerce companies to not only reach their goals but grow past them and provide a customised experience for their customers.
Any companies that have embraced cloud commerce will have a competitive advantage over the ones who have not. The agility and cost-saving alone is reason to adopt it. According to
Gartner,
a Corporate "No-cloud" policy will be as rare as a "no-internet" policy today. Hence there is no doubt that this disruptive technology which is changing the market from the last decade will keep on changing and vastly improving it.
---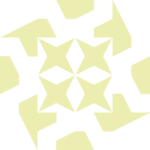 Posted by: Jason Fagan