---
Kooomo Platform – Black Friday 2020 in review

Everyone said it was going to be a Black Friday for the books. With COVID-19 restrictions in the UK and Ireland meaning that online would be the sole shopping channel for an unprecedented number of shoppers, retailers and brands had to brace themselves for massive traffic.

Would online stores crash during the most crucial shopping weekend in the calendar year?

Our team has been busy crunching the Black Friday numbers and have put together this handy infographic to give you a snapshot of how the day went for Kooomo merchants. Not only are we proud to report 100% uptime across Cyber Weekend as a whole, our customers sold into 66 countries, from France to China, Korea to South Africa, and everywhere in between!

All made possible by the power of localised content through a single storefront.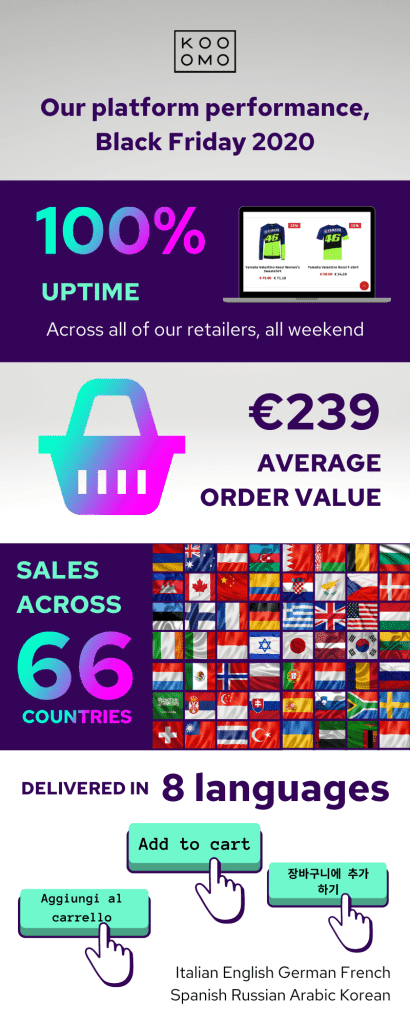 ---

Pubblicato da: Michelle McSweeney