---
How to Manage Dynamic Pricing on your B2B Online Store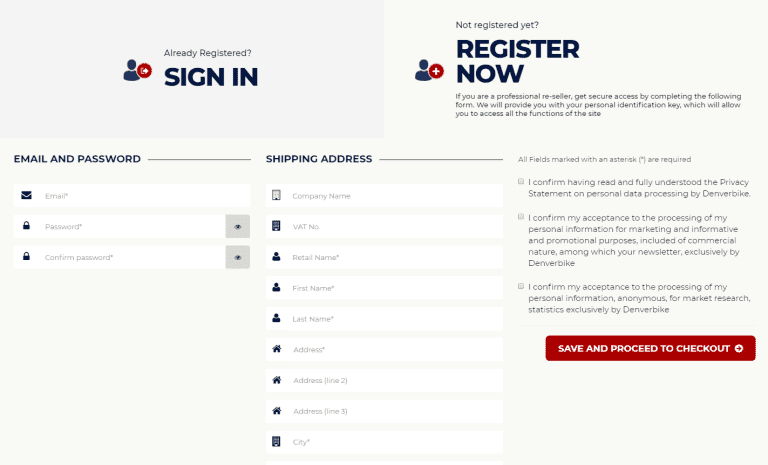 Devising a pricing strategy can be tricky when it comes to B2B eCommerce. On one hand, you want to be providing a B2C-like experience for customers through your website. But then again, pricing itself isn't typically fixed for B2B customers, for several reasons – not wanting to give too much information away to competitors, having fluid pricing that can be negotiated upon with potential customers, working with bulk-based pricing, and so on. There's also shipping to consider, especially when you're dealing with wholesale customers.
Businesses can approach this by combining two concepts:
Dynamic Pricing
Depending on what digital commerce platform your business is using, you should be able to support complex pricing configurations for products based on predefined rules, including:
Tiered pricing based on order volumes
Customer groups – e.g. retailers, wholesale, repeat customers, high value
customers, etc
Shipping flat rates/shipping by weight & volume
VAT rates based on zone/location
You can also choose to only display pricing to customers who have registered and logged into your online store. That way, you can approve user accounts before granting them access to pricing, while displaying product lists and descriptions to those who haven't logged in.
By enabling account set-up on your online store, you can progressively profile customers and use the data collected to further optimise your pricing strategy, run specific promotions, display a customised product view, and more.
However, if you're setting up pre-determined rules around pricing on your online store, it's important to review these workflows regularly to ensure that you're displaying the most competitive prices, as well as updating any changes that may have a knock-on effect on pricing, e.g. changing suppliers, couriers, etc.
Request a Quote
Another very effective way to manage pricing for B2B customers is to integrate a quote management system on your online store. So when a potential customer wants to make an enquiry about the price of a particular item, they simply need to click a button within the product page or shopping cart, and fill out a simple online form with some details around the order they would potentially like to place.
Out with the old…
What's important to note here is that in traditional B2B sales cycle where a business' website lists its product catalogue but has no checkout capability, this is the point at which the process shifts from online to offline – the user fills out a quote request form, a member of the sales team receives it and generates an estimate or invoice which they then return to the user, typically by email, and if the price is right, arrangements are made to pay the invoice (again, offline) and get the stock shipped.
However, 'request a quote' is something that can easily be managed electronically from start to finish. When a user requests a quote on your online store (or even over the phone), you can compile and adjust it as necessary, and send it back via your digital commerce platform, giving the customer the option to accept and proceed to payment, or alternatively request another quote based on renegotiated terms. Keep in mind that there are typically
7 people involved in a B2B buying decision
, so it's important for several stakeholders to have visibility over the purchasing process, as well as the ability to partake in the negotiation phase of the sales cycle.
What's so great about this is that it not only solves the problem of having an eCommerce site with no fixed pricing, but it also streamlines the quotation phase of the sales process both online and offline, effectively doubling up your digital commerce platform as a CRM so you have full visibility on prospect activities and history.
Want even more tips on how to overcome the main challenges in taking your B2B business digital? Download our latest E-Book for everything you need to know, including:
Redefining the sales process
Pricing and quote management
Fulfilment of orders
Creating compelling web content (tips from Jeff Sheridan, Founder and MD of Matrix Internet)
Upgrading from legacy systems
---

Pubblicato da: Michelle McSweeney