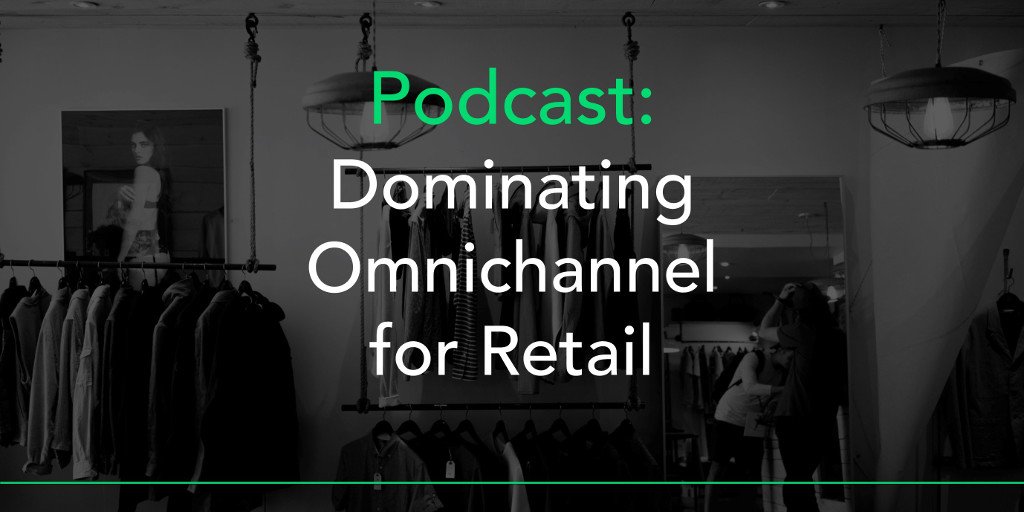 Ecommerce Tips

16-01-2018

Dominating omnichannel for retail

Kooomo CEO, Ciaran Bollard, discusses the importance of omnichannel for retailers, with a particular focus on the fashion industry.
---
With 56% of in-store spend influenced by digital channels ("The new digital divide - The future of digital influence in retail", Deloitte) and omnichannel shoppers having a 30% higher lifetime value than single channel shoppers ("Omnichannel shoppers: An emerging retail reality", Google), an omnichannel approach to retail is becoming increasingly important.

In this podcast, Kooomo CEO, Ciarán Bollard, joins Chloe Thomas of eCommerce MasterPlan to discuss the steps that fashion retailers in particular need to take in order have an omnichannel presence. He also covers the advantages such an approach can bring to maximising stock value over the course of a season and to increasing in-store footfall.

The following video includes the full podcast followed by a short Q&A discussion.

If you would like more information about omnichannel or any aspect of ecommerce, you can contact our team of ecommerce experts here.